Volunteer/Take-a-Stand
We have a winner. Sailor Garrison's artwork was selected
from more than 1,000 creations to be our official Take-A-Stand
design. WHAT IS MISSING? Your name on the back!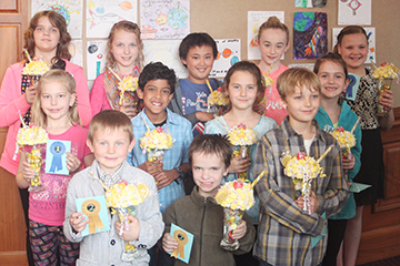 GOLD SPONSORSHIP: $1,500 (logo on the back of 2000+ shirts)
SILVER SPONSORSHIP: $500 (name on the back of 2000+ shirts)
BRONZE SPONSORSHIP: $10/shirt for your business/organization
Call the PCB marketing department at (800) 667-5202 by April 22nd to be a sponsor. Our gold and silver sponsors receive free t-shirts & mentions in our Take-A-Stand advertising on Facebook, television, radio and more!