Volunteer/Take-a-Stand
Take a Stand will be held on Friday, July 15 and Saturday, July 16, 2022

We're excited to have our lemonade stands back again! If your family or group would like to host a stand, please sign-up below. PCB will supply you with: 2 free t-shirts, bottles of lemonade, bottles of water, ice, posters, and a bucket to hold the money you collect.
All you need to provide is: the location of your stand, a table, coolers, and a willingness to support our local child abuse prevention programs. 


Sign Me Up for a Lemonade Stand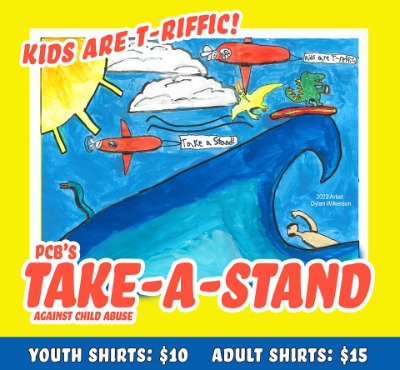 And to show your support by wearing this year's official Take-a-Stand t-shirt, place your shirt order here by June 17, 2022 to get the sizes you need.