First Time Home Buyer Tips
Walking through your new front door - Step by Step
There are perks to being a first-time homebuyer. Phelps County Bank has programs to make purchasing a home easier and less expensive. For more than 60 years, we've helped house hunters down the path to home ownership.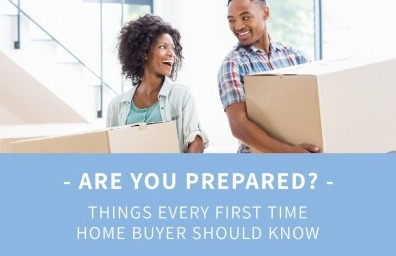 Step 1: Assess your finances
Check your credit reports and score, examine your budget, and assess your ability to make a down payment and pay closing costs.
Combined, these items represent some of the underwriting standards you can expect. Your lender will review the factors below (both individually and collectively) to determine the terms of your loan.
Credit
With a higher credit score, you can get favorable loan terms that will save you money over the life of your mortgage — although you can still get a loan with a score as low as 580 for an FHA loan or 620 for a government sponsored conventional loan. Generally, a score of 780 or higher is enough to qualify you for the lowest rates and most favorable terms.
Debt-to-income ratio
Look at how much debt you have relative to your income, or your debt-to-income (DTI) ratio. The ideal spend for housing costs, including the mortgage payment, property taxes, homeowners insurance and homeowners association dues, is 29% of your gross monthly income. For all of your monthly debt payments, including housing costs, the ideal spend is 43%. The higher your DTI ratio, however, the more likely you are to pay a higher interest rate for your mortgage because you're considered a riskier borrower. A higher DTI ratio can also be a strain on your finances.
Down payment
Next is the down payment. If you're interested in a conventional loan and can put 20% down, you'll avoid paying private mortgage insurance (PMI), which covers the lender should you default on the loan. You don't have to put down 20% however — you can pay as little as 3% or 5%, depending on the type of conventional loan you get, with PMI. If you're getting a VA loan or a USDA loan at PCB, you don't have to make a down payment at all. FHA loans, meanwhile, require a minimum of 3.5% down.
Savings and Earnest Money
Then, assess your ability to pay closing costs, which can range from 2% to 5% of the home's purchase price. Depending on how much your lender charges in fees, you could be paying a significant sum on closing day, so you'll need to have these funds set aside.
There's also the earnest money deposit, which is a smaller deposit submitted with your initial offer to buy a home. In our market, this is generally around $1,000 but the cost can vary. You will see this earnest money credited at your loan closing. 
Necessary Documents
Having considered these factors and what you can afford, gather your pay stubs and bank statements from at least the past two months, your W-2 forms and federal tax returns from the past two years and any other information related to other assets and debt you have. This information will help your PCB loan officer determine what you can afford. 

Step 2: Select your PCB home loan
There are different types of mortgages. Your first consideration is whether you want a fixed-rate or adjustable-rate mortgage (ARM).
Fixed or adjustable rate
Fixed-rate loans tend to have slightly higher rates, but the rate never changes, so you know what your monthly payment will be for the length of your mortgage. An ARM typically starts with a lower rate for a period of time (such as three or five years), then adjusts up or down at a predetermined interval. If the rate goes up, your monthly payment will increase with it.
Loan terms
Also consider the term of your loan, such as 15 years or 30 years. Shorter-term loans have lower rates, but larger monthly payments, so while you'll have less flexibility in your budget each month, you'll pay less over the life of the loan in interest. It's up to you whether a lower monthly cost or overall savings is more important.
Many first-time homebuyers get a 30-year, fixed-rate loan. If you don't plan to live in a home for a long time, however, an ARM can be a good way to save some money. Fixed-rate loans offer more stability for those who plan to stay in one place. There are also many loan programs to choose from, including conventional and FHA loans. Some programs have specific requirements and PCB will help you navigate those options. 

Step 3: Check our interest rates 
Seeing our rates is a good starting point for comparing loan products. In general, you'll want to pay the lowest interest rate in order to spend less each month and during the life of the mortgage. Checking rates is also a great way to see how the numbers can fluctuate from day to day and how important it is to "lock-in" a rate. 
While shopping rates, be careful not to apply or receive preapprovals from too many banks. Multiple credit checks could lower your score. To get today's fixed and adjustable-rate options, give PCB a call at (573) 364-5202 or (800) 667-5202. 

Step 4: Get preapproved for a mortgage
With a PCB preapproval, you can start your home search in earnest. Many sellers won't consider your offer unless they know you have the financing lined up. The preapproval letter spells out how much you're qualified to purchase and what loan program you are using. This is where the paperwork you organized ahead of time comes in handy.
There is an important difference between a preapproval and a prequalification. A prequalification indicates that you could be approved for a mortgage but it will have contingencies such as proof income, verification of employment, and other financial documents. A PCB preapproval strengthens your ability to negotiate the purchase price. 
IMPORTANT: Once you are preapproved for a mortgage, avoid any new debt and let your lender know about any employment changes. New debt includes credit cards and "make no payments until this date" purchases. New debt can change your credit score and your debt-to-income ratio...potentially raising the interest rate on your new home loan or delaying your closing. 

Step 5: Find a real estate agent
Real estate agents can help enormously in the homebuying process because they know our local housing market. They also provide valuable insights about neighborhoods, school districts and more. In today's market, you could be competing against many offers, so go with an agent who can move quickly on the home you're interested in and help you navigate a bidding war, if that happens.
You'll likely sign an agreement with the agent, but you won't have to pay the agent's commission — this is paid by the seller, who also pays the agent representing them in the transaction.

Step 6: Shop for your home
Talk to your agent about your budget and top requirements so that you don't waste time looking at homes that don't meet your needs. If possible, visit homes in person, and avoid buying a home sight-unseen, even if it seems like the perfect fit based on an online description and photos.
During showings, tour the home and the neighborhood. The location is often just as important as the home itself. For a home in a homeowners association, get a copy of the HOA documents so you know what the rules and fees are.

Step 7: Be prepared to make an offer — fast
If you tour a home in your desired location and price range and like what you see, be ready to make an offer fast. Your agent can run an analysis of comparable listings ("comps") that have recently sold in the area to help you make a competitive offer. The offer should include an offer price, deadline for the seller to respond (usually within 24 to 48 hours) and any contingencies you want to request.
At minimum, the offer should include appraisal and home inspection contingencies. That means that if the home appraises lower than the price you offered or an inspection turns up significant issues, you can walk away from the deal without losing your deposit. If a bidding war seems likely, the offer could also include an escalation clause with your top offer limit. In today's market, with many homes selling quickly and for above list price, you might not get the first home you place an offer on.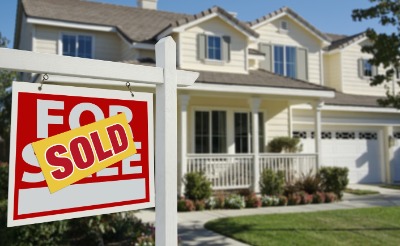 Step 8: Negotiate closing costs

If your offer has been accepted, it's time to focus on your mortgage. PCB will give you a loan estimate that details the loan terms and estimated closing costs, among other information. Ask us to clarify anything you don't understand. Many documents can be delivered securely to you online and signed electronically. 
Paying for mortgage points
Another consideration to make is whether you should pay for points to reduce your mortgage rate. Effectively, by paying points, you're prepaying some of the interest on your loan. Generally, each point costs 1 percent of the total value of your loan, so buying one point on a $250,000 mortgage will cost $2,500. Each point you pay will reduce the rate based on the market.
In general, the longer you plan to stay in a home, the better it is to pay for points as you'll recoup the cost of the points by way of the lower monthly payment on your loan. To calculate the breakeven point, divide the amount you pay for a point by the amount you'll reduce your mortgage payment by each month.
For example, if you were to pay $2,500 for one point and that will drop your monthly payment by $30, you'd need to stay in the home for about 84 months ($2,500/$30), or roughly seven years, to break even.

Step 9: Hire a home inspector

After your offer is accepted, hire a home inspector to evaluate the property.  Most inspections take a few hours and charge $500 to $1,000, depending on the home's size and the extent of the inspection. You and your agent should be present during the inspection so you can ask for clarification on any issues. Once you have the inspection report, review it with your agent and decide how to move forward.
If the inspection uncovers major problems, you could try to ask the seller to fix them, but the seller might not be willing to if there are other offers that won't require them to pay for repairs. If you have an inspection contingency in your purchase agreement and the seller is unwilling to address the issues, you might choose to walk away instead.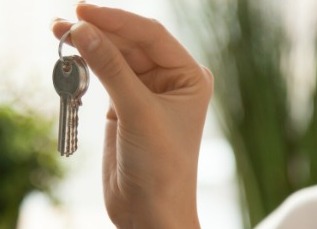 Step 10: Prepare for your closing

Before signing your mortgage, you'll need homeowners insurance. This will protect your new investment. Insurance premiums vary, so get quotes from several companies. Assess your needs and ensure you buy adequate coverage to completely rebuild your home if it's destroyed or seriously damaged. 
Go to your closing
Finally, it's time to put pen to paper and seal the deal. The closing is when you finalize the purchase contract and officially become a homeowner. Just before the closing, PCB may ask you for updated pay stubs and other financial paperwork to prove your employment status hasn't changed and that you'll be able to make your mortgage payments. If you're paying closing costs on closing day, obtain a cashier's or certified check made out to the settlement agent for the funds ahead of time. Don't forget to bring your identification, too.
Within 24 hours of closing, you'll do a final walkthrough of the property to make sure repairs, if any, were made and that the home is vacant. At the closing table, you'll sign the paperwork to finalize the loan and transfer ownership of the home from the seller's name to yours.
Making your payments
You may wish to have your monthly mortgage payment automatically debited from your PCB checking account. We can help you set-up this convenient service.
First, assess your home and think about what you might want to change or fix. (The inspection report will be a big help here.) If you haven't already, start building a home improvement fund for these projects, and set aside separate funds to cover unexpected repairs, too.
As time goes on, keep an eye on the housing market, and especially mortgage rates. If home values are rising, you might consider tapping your home's equity in a cash-out refinance or with a home equity line of credit (HELOC) or home equity loan. If interest rates have fallen, refinancing to a lower rate could save you money. Of course, weigh the pros and cons of each of these options. Even in a lower-rate environment, the math on a refinance doesn't always work out positively.
Depending on the terms of your loan and how your finances change, you might also want to reevaluate your mortgage payment schedule, such as making extra payments or paying off your mortgage early. Consider your goals and whether there are other financial moves you could be making before focusing on a payoff. And always feel free to contact your PCB lender if you have questions. We are here to help you before, during, and after your home purchase.