Managed Accounts
Securities offered through Raymond James Financial Services, Inc.
Member FINRA/SIPC.
A managed account is a fee-based investment advisory account that is owned by an individual investor and overseen by a professional money manager. In contrast to mutual funds, which are professionally managed on behalf of many mutual fund owners, managed accounts are personalized investment portfolios tailored to the specific needs and objectives of the account holder. 

Model portfolio strategy programs 
Professionally managed portfolios consisting exclusively of mutual funds and exchange traded funds (ETFs) that provide varying levels of market exposure to different asset classes and different styles of investments. 
Separately managed account programs 
Separately managed account offerings provide access to professionally managed portfolios of individually owned securities which can be customized to meet clients' objectives. Approximately 40 money managers and more than 50 investment strategies undergo an extensive screening process and are subject to ongoing research review to ensure they meet a wide range of client financial needs. 
Unified managed account programs 
A multi-discipline managed account product housed within a single portfolio that seeks to deliver a consistent, risk-controlled return over the long term. Clients have the ability to determine exposure to non-traditional asset classes. 
Schedule your complimentary consultation today 
Call the PCB Investment Center Toll-Free: 866-280-9472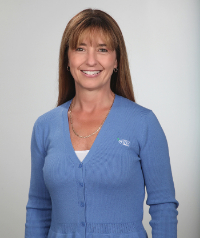 "As an independent financial advisor, I can offer you a personalized financial plan, instead of a generic investment program. Through Raymond James, one of the largest and most respected independent financial services firms in the country, I have access to a multitude of investment and planning resources which can be leveraged to create your own personalized financial plan based on your unique situation, preferences and goals." 
-Verna Brand, Financial Advisor, CRPC®, RJFS, WMS, Investment Management Consultant


Separately Managed Accounts are not suitable for all investors. It is important to review the investment objectives, risk tolerance, tax objectives and liquidity needs before choosing an investment style or manager. All investments carry a certain degree of risk and no one particular investment style or manager is suitable for all types of investors. In a fee-based account, clients pay a quarterly fee, based on the level of assets in the account, for the services of a financial advisor as part of an advisory relationship.
In deciding to pay a fee rather than commissions, clients should understand that the fee may be higher than a commission alternative during periods of lower trading. Advisory fees are in addition to the internal expenses charged by mutual funds and other investment company securities. To the extent that clients intend to hold these securities, the internal expenses should be included when evaluating the costs of a fee-based account. Clients should periodically re-evaluate whether the use of an asset-based fee continues to be appropriate in servicing their needs. A list of additional considerations, as well as the fee schedule, is available in the firm's Form ADV Part 2A as well as the client agreement. 
Learn More about Raymond James Financial Services, Inc. 

Securities offered through Raymond James Financial Services, Inc., Member FINRA/SIPC and are not insured by bank insurance, the FDIC, or any other government agency, are not deposits or obligations of the bank, are not guaranteed by the bank, and are subject to risks, including the possible loss of principal. Investment advisory services are offered through Raymond James Financial Services Advisors, Inc. The PCB Investment Center and Phelps County Bank are not registered broker dealers and are independent of Raymond James Financial Services. 

Raymond James financial advisors may only conduct business with residents of the state and/or jurisdictions for which they are properly registered.Therefore, a response to a request for information may be delayed. Please note that not all of the investments and services mentioned are available in every state. Investors outside of the United States are subject to securities and tax regulations within their applicable jurisdictions that are not addressed on the site. Contact your local Raymond James office for information and availability. 
Raymond James Financial Services, Inc. Privacy Notice