Comprehensive Strategies

We have the Brand you can rely on to meet your goals…
You don't need to look for guidance outside of PCB to navigate the labyrinth of investment options. With Financial Advisor Verna Brand and the PCB Investment Center, we know you and can provide tailored financial services. 
Whether you are looking to start an investment plan, protect your family's assets, plan for your retirement or pass on a legacy, Verna can help simplify the investment landscape while providing the resources you need to put your plan in action.

Our Tool Box
Financial Planning

Investment Planning

Insurance Planning

Retirement Planning

Life Transition Planning

College Plannin

g
Insurance Solutions
Disability
Long Term Care
Life Insurance
Annuities
The Statistics are Sobering

60% of older Americans depend on Social Security as a primary source of income.
– according to surveys by the AARP.
A surprising number of Americans have little or no savings, need to remain in the workforce longer than they planned, and may not have the funds in retirement to support themselves.
Smart money management requires diversification and periodic adjustment. We want you to be invested broadly enough to help weather extreme market fluctuations. Plus, we'll schedule regular checkups and recommend changes to reflect your own changing needs and goals.
Schedule your Complimentary Consultation Today
Call the PCB Investment Center Toll-Free: 866-280-9472
We'll talk to you about your current situation, your personal needs and your goals. Then, we'll work together to develop a customized investment plan that addresses all three.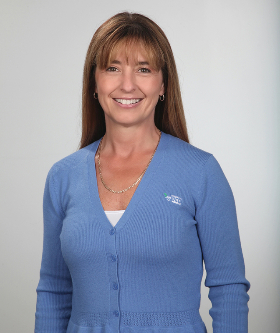 "As an independent financial advisor, I can offer you a personalized financial plan, instead of a generic investment program. Through Raymond James, one of the largest and most respected independent financial services firms in the country, I have access to a multitude of investment and planning resources which can be leveraged to create your own personalized financial plan based on your unique situation, preferences and goals." 
-Verna Brand, Financial Advisor, CRPC®, RJFS, WMS, Investment Management Consultant


Securities offered through Raymond James Financial Services, Inc., Member FINRA/SIPC and are not insured by bank insurance, the FDIC, or any other government agency, are not deposits or obligations of the bank, are not guaranteed by the bank, and are subject to risks, including the possible loss of principal. Investment advisory services are offered through Raymond James Financial Services Advisors, Inc. The PCB Investment Center and Phelps County Bank are not registered broker dealers and are independent of Raymond James Financial Services.

Raymond James financial advisors may only conduct business with residents of the state and/or jurisdictions for which they are properly registered.Therefore, a response to a request for information may be delayed. Please note that not all of the investments and services mentioned are available in every state. Investors outside of the United States are subject to securities and tax regulations within their applicable jurisdictions that are not addressed on the site. Contact your local Raymond James office for information and availability. 
Raymond James Financial Services,Inc. Privacy Notice