Annuities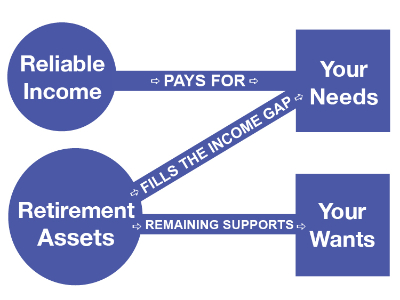 Annuities can be a beneficial way for you to accumulate wealth toward a comfortable retirement. All earnings grow tax-deferred, allowing you to potentially accumulate wealth faster than if taxes were due on earnings each year. With the help of Financial Advisor Verna Brand, you can determine if an annuity might be a suitable investment for you and your retirement planning.
A Source of Income During Retirement
Annuities can provide a fixed or variable income stream during retirement. The team at the PCB Investment Center can help identify the annuity that's right for you based on your financial needs and risk preferences.
Tax Deferred Fixed Annuities
Fixed annuities are tax-deferred investment vehicles and can supplement your employer's retirement plan and pick up where other retirement funds leave off. You'll potentially earn more and keep more, plus you can choose the payout option that's best for you.
There's no limit on your annuity contributions, so you can "make up for lost time" to help ensure a comfortable retirement. Plus, once you reach age 59 1/2, you have a choice of payout options:
A single lump-sum payment

Scheduled payments over a certain period of time

Payments for the rest of your life

How much savings will you need? How much will you need to retire?
This chart can help you determine how much you'll need to save to achieve your desired retirement income. Find your Desired Annual Retirement Income at the top of the chart, then locate your estimated Years in Retirement.
| | | | |
| --- | --- | --- | --- |
| | $50,000 Desired Annual Income | $75,000 Desired Annual Income | $100,000 Desired Annual Income |
| 45 years in retirement | $1,036,002 | $1,554,003 | $2,072,004 |
| 40 years in retirement | $989,639 | $1,484,458 | $1,979,277 |
| 35 years in retirement | $933,231 | $1,399,846 | $1,866,461 |
| 30 years in retirement | $864,602 | $1,296,902 | $1,729,203 |
| 25 years in retirement | $781,104 | $1,171,656 | $1,562,208 |
| 20 years in retirement | $679,516 | $1,019,274 | $1,359,033 |
| 15 years in retirement | $555,919 | $833,880 | $1,111,839 |
| 10 years in retirement | $405,545 | $608,317 | $811,090 |
Assumes 4% return on retirement savings, pre-tax dollars. Guarantees are based on the claims-paying ability of the issuing insurance company. Scenarios described are hypothetical and provided for illustrative purposes only, and are not intended to reflect the actual performance of any particular insurance contract or security.
Schedule your Complimentary Consultation Today
Call the PCB Investment Center Toll-Free: 866-280-9472
We'll talk to you about your current situation, your personal needs and your goals. Then, we'll work together to develop a customized investment plan that addresses all three.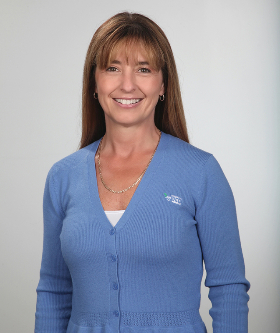 "As an independent financial advisor, I can offer you a personalized financial plan, instead of a generic investment program. Through Raymond James, one of the largest and most respected independent financial services firms in the country, I have access to a multitude of investment and planning resources which can be leveraged to create your own personalized financial plan based on your unique situation, preferences and goals." 
-Verna Brand, Financial Advisor, CRPC®, RJFS, WMS, Investment Management Consultant


Securities offered through Raymond James Financial Services, Inc., Member FINRA/SIPC and are not insured by bank insurance, the FDIC, or any other government agency, are not deposits or obligations of the bank, are not guaranteed by the bank, and are subject to risks, including the possible loss of principal. Investment advisory services are offered through Raymond James Financial Services Advisors, Inc. The PCB Investment Center and Phelps County Bank are not registered broker dealers and are independent of Raymond James Financial Services.

Raymond James financial advisors may only conduct business with residents of the state and/or jurisdictions for which they are properly registered.Therefore, a response to a request for information may be delayed. Please note that not all of the investments and services mentioned are available in every state. Investors outside of the United States are subject to securities and tax regulations within their applicable jurisdictions that are not addressed on the site. Contact your local Raymond James office for information and availability.