Day Trips
Daniel Boone and Wine Country
June 11, 2021
Price: $99
Payment due by: April 30, 2021
Visit the lovely stone home of Daniel Boone. Finished in 1810, the home boasts several walnut fireplace mantels carved by Daniel himself! Enjoy a guided tour through Boonesfield Village, a collection of historic buildings including the wonderful Peace Chapel and the oldest one-room schoolhouse in Missouri.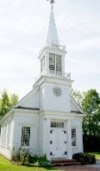 Our lunch will include: chicken pot pie over biscuits, salad, ice cream and cobbler at Kate's at Oaks Crossing. We'll sip the award winning wines of Balducci Winery where you can purchase jams and fresh produce at Centennial Farms. Our day will end admiring the views across the Missouri River bluffs at Sugar Creek Winery. Call Diana at 368-4666 to reserve your seat. 

Historic Cahokia and Cahokia Mounds
July 15, 2021
Price: $94
Payment due by: June 1, 2021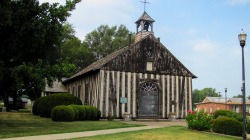 We'll start the day by discovering the historic Cahokia Courthouse. In the days of Lewis and Clark, the courthouse was the site of legal hearings, postal services and governmental activities. Next, the PCBees will visit the 1977 Holy Family Church and Museum, one of the only two French vertical-timber churches in North America. We'll tour the 1810 Jarrot Mansion, the oldest brick home in the state of Illinois. The mansion is listed as a National Landmark and is a rare example of Federal architecture. 
Enjoy a delicious lunch at the Shrine Restaurant at Our Lady of the Snows - an outdoor shrine with more than 200 acres of land. After lunch, we'll visit Cahokia Mounds. This site was the center of the largest civilization in North America until the late 1700's. Sixty-three mounds remain, including the 100 foot tall Monk's Mound. We'll learn more at the interpretive center and strol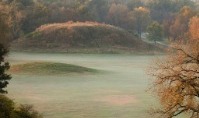 l among the mounds.  Call Diana at 368-4666 to reserve your seat. 
The Orient Express
September 24, 2021
Price: $95
Payment due by: August 1, 2021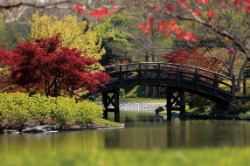 Sizable communities of Japanese, Vietnamese, Chinese and other people from the East call St. Louis their home. Join us as we explore some of their customs and traditions. 
Our Orient Express adventure will include a visit to the Fo Guang Shan temple, the Valhalla Cemetery and a feast at Wei Hong, one of the region's best and most unusual Chinese restaurants. After lunch, we'll enjoy a docent-led tour through the Asian Galleries at the St. Louis Art Museum and end the day with a guided walking tour through the beautiful Missouri Botanical Gardens and Japanese Gardens. Call Diana at 368-4666 to reserve your seat. 
Mystery Day Trip
October 20, 2021
Price: $89
Payment due by: September 1, 2021
The PCBees are going on an adventure and you are invited to join the fun. Each destination will illuminate the theme for our day of mystery! All tours, a delicious lunch and roundtrip motor coach transportation is included. Call Diana at 368-4666 to reserve your seat.