Day Trips
Day trips are designed so that you leave in the morning and arrive home for the night. The most popular day trip is the Mystery Trip, which is always an unknown surprise.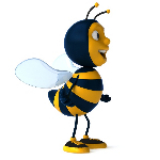 Gateway Arch National Park Experience: May 22, 2019
The famous Gateway Arch is now an even more thrilling destination with new museum exhibits, dining and an excellent gift shop! Following the Arch, enjoy a delicious lunch at St Raymond's Maronite Catholic Church, St Louis' favorite Wednesday lunch spot. After a tasty lunch it's 'all aboard!' the Tom Sawyer boat to watch the St Louis skyline drift by. Visit the Old St Louis Courthouse dating from the 1850's.  The Gateway Arch National Park Experience is a fun filled day you won't want to miss! At only $110.00 it will fill up fast! Final payment date is March 15, 2019.
Mystery Trip: June 20, 2019
Your Mystery Trip Adventure awaits! Join the PC Bees as they travel to...(?)... only Diana knows and she can keep a secret! It's no mystery that at only $69 this adventure will fill up fast, contact Diana today!
Final payment is May 1, 2019
St Louis Architectural Treasures: August 1, 2019
First stop, the massive Kiel Opera House and auditorium! Constructed in 1936, the opera house was home to the St Louis Symphony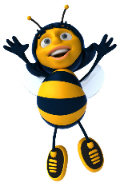 and many performers such as the Rat Pack! Enjoy a delicious lunch at Lorenzo's Trattoria, then stroll across the street to Volpi's to purchase cheese and sausage or baked goods at Missouri Baking Company.  Visit the St Louis Central Public Library and the St Louis Soldier's Memorial and more!  Enjoy this special day trip for  only $96.00.
Final payment date is July 1, 2019.
Commemorating Historic Jefferson Barracks: September 13, 2019
Jefferson Barracks was once the largest military base in the U.S.  From its establishment in 1826, until the WWII, most of our greatest military heroes served in some capacity there. Spend the day commemorating the 75th Anniversary of D-Day, visiting the Jefferson Barracks park, museums and cemetery. 

Tour the Ordnance Depot, the new Telephone Museum and the new Civil War Museum.  Enjoy lunch at the award-winning Cafe Telegraph. A day of history for only $99.00. 
                                            Final payment date is August 1, 2019.