Day Trips
Day trips are designed so that you leave in the morning and arrive home for the night. The most popular day trip is the Mystery Trip, which is always an unknown surprise.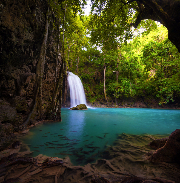 Dogwood Canyon Nature Park: August 16, 2018 
You won't want to miss this chance to learn more about the beauty of the Ozarks with this amazing day trip with minimal walking. Take a 'ride on the wild side' aboard a comfortable open-air tram and explore the beauty of Dogwood Canyon. Marvel at the towering bluffs, waterfalls and possibly mingling with herds of American bison, elk, whitetail deer and Texas longhorn. Enjoy a Chuck Wagon lunch by one of the many relaxing and stunning streams.
Visit with Diana to reserve your spot for only $115. The final payment due July 15, 2018.
Oklahoma! at Stages St Louis: October 3, 2018
Enjoy leisurely browsing the many shops of West County Mall and lunch on your own before experiencing the exciting, award winning musical 'Oklahoma!' presented by Stages St Louis. At only $89 the limited seating will fill fast!
Contact Diana today! $25 deposit due with reservations, final payment August 1, 2018.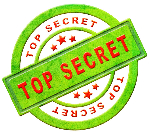 Mystery Day Trip: November 1, 2018 
Oh where, oh where will you go? Diana knows and isn't telling! It will be a day of surprises and fun. At $55 this day trip will fill up fast so Contact Diana today! RSVP by October 1, 2018.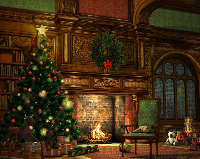 St Louis Holiday Mansions and More!: December 7, 2018

Tour the Stockstrum 'Magic Chef' in Compton Heights all gussied-up for the holidays. Join us for a delicious lunch at the famous Sweetie Pie's Upper Crust restaurant. Next, a favorite stop on any holiday trip, Walter Knoll's Wholesale Florist on Lasalle Street. Last but not least, enjoy a holiday decorated tour of the historic DeMenil Mansion. Spend a wonderful day with the PCBees, lunch and tips included, for only $99. Please RSVP by November 1, 2018.