PC Bees Bank Club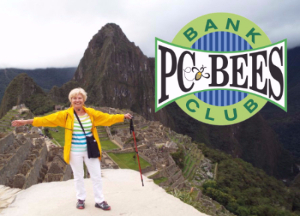 The PC Bees Bank Club provides customers an opportunity to come together for social events, luncheons, informative programs and safe, affordable travel. Wonderful friendships and lasting memories have been made through the PC Bees Bank Club.



Diana Elliott, the PC Bees Bank Club event specialist, does all the planning and will escort you on all events to ensure you are having a splendid time. All you need is an account with Phelps County Bank.
There are no age or minimum account balance requirements to join the fun. We have an adventure calling with your name on it!

Call Diana Elliott at (573) 368-4666 to sign-up or see the events below!